Bay City Bungalow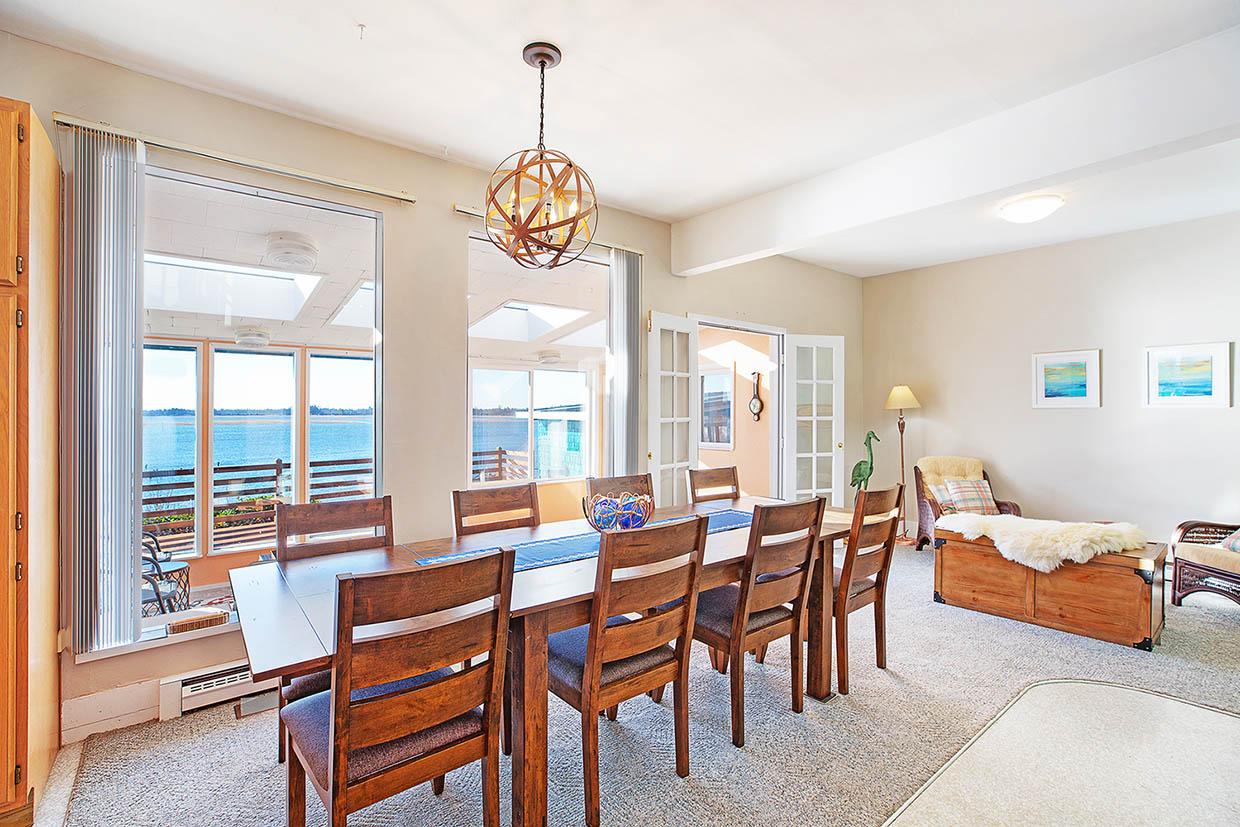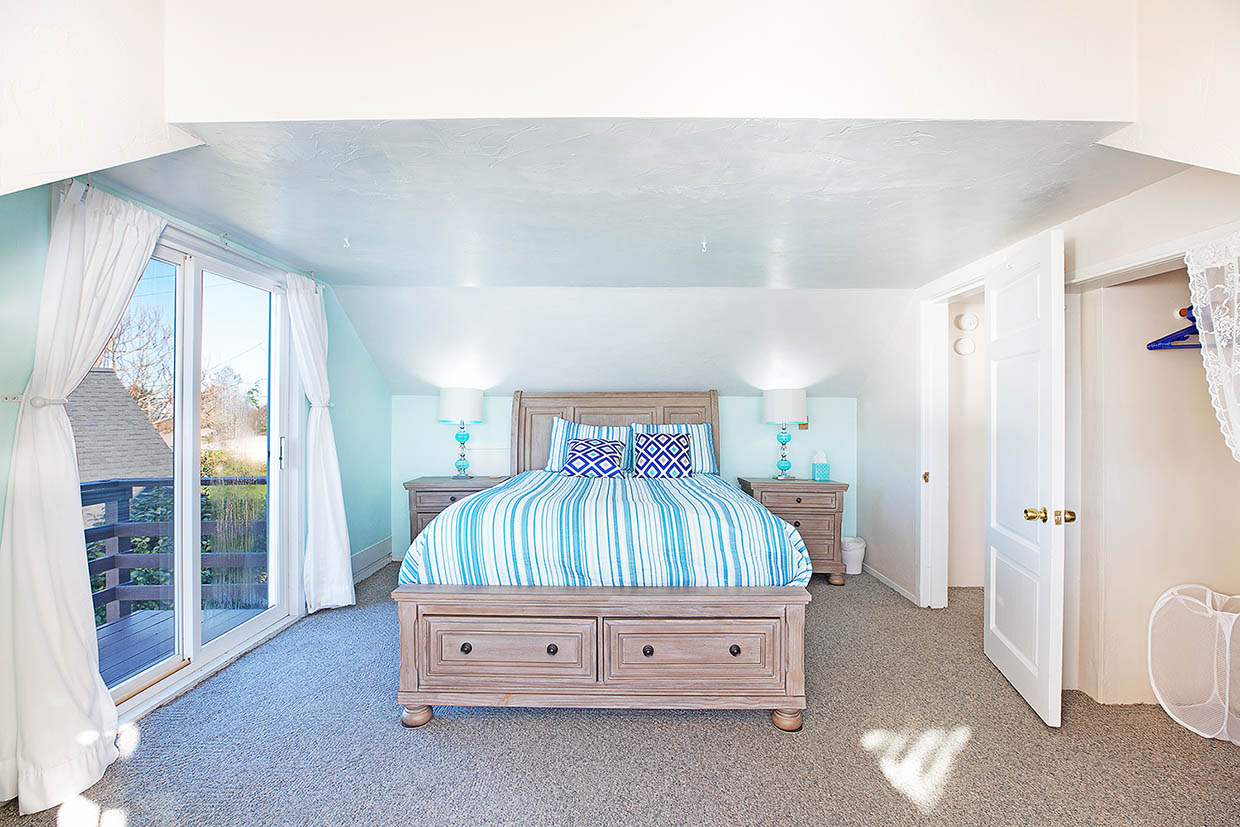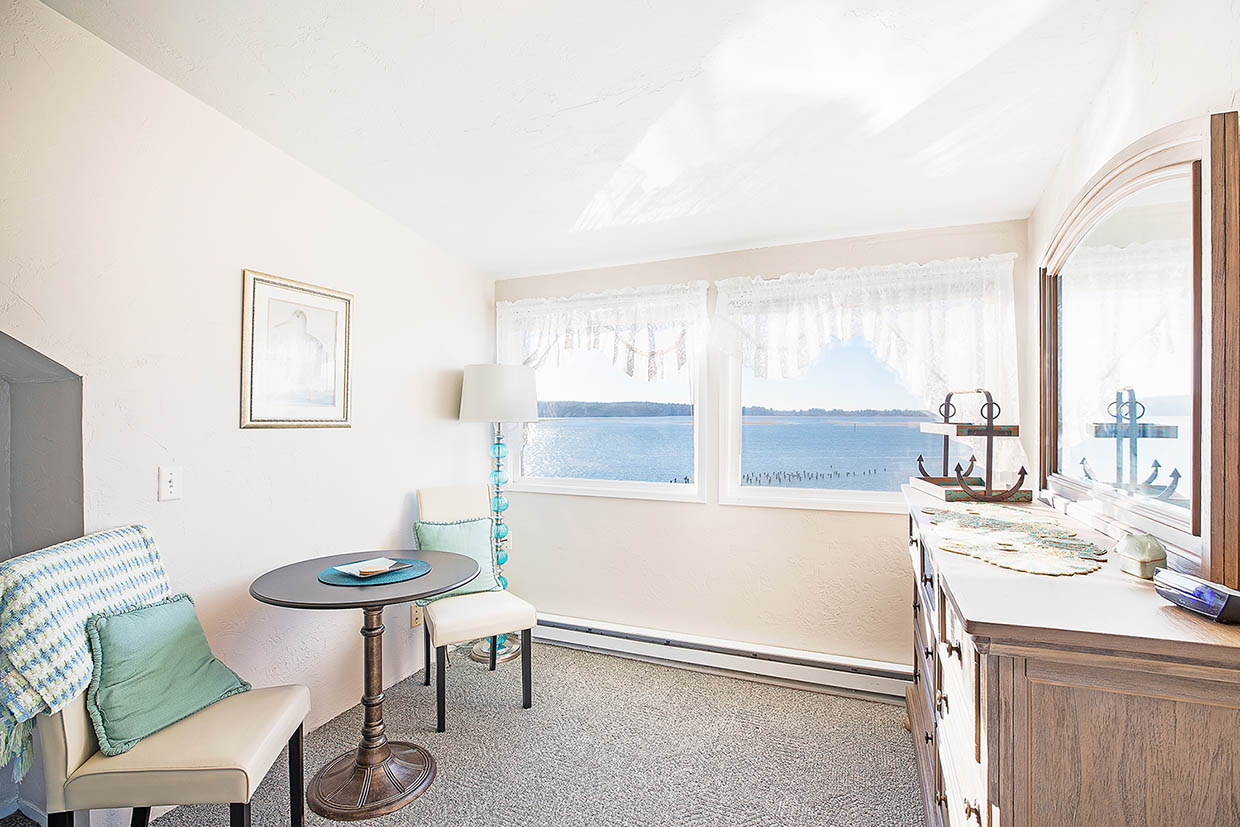 Tucked away in a gentle inlet of the Pacific Ocean, Bay City Bungalow is the perfect place to escape the storms of everyday life and enjoy one of the most tremendous waterfront views in the region.
Bay City Bungalow
Bay City Bungalow is a three-bedroom home situated on the edge of South Bay. Painted a bright aquamarine blue in the quirky style of PNW beach houses, it's impossible to miss as you enter the Westport area. Families and small groups of friends will find our home a comfortable and inviting place to spend a few nights at any time of the year.
The master bedroom features an impressive king-sized bed, but additional rooms host a queen, twins and a number of day beds and sleeper sofas to meet your needs, all with fresh linens. Our two bathrooms are well kept and stocked with enough towels to see you through your whole trip. In the event that you need to do some laundry while you're here, you'll find an in-unit washer and dryer available for your use.
A full kitchen, supplied with contemporary appliances, including a dishwasher is ideal for all your vacation cooking needs. You'll also find enough tableware and cutlery to host a wonderful dinner for your whole group in the adjacent dining area. The kitchen also hosts a small breakfast bar for a casual snack.
Our favorite thing about our home, though, is the view. The living area features enormous bay windows from which you can sit back and take in the stunning sights of the water. In the summer, you'll see pleasure boats and working craft making their way lazily across the calm bay. In winter, enjoy the rugged pleasures of crashing waves in the frequent storms from the warm comfort of our home.
More About Bay City Bungalow
The extensive deck offers the chance to breathe the sea air and feel the sunshine on your face while enjoying a book (or a drink!) during warmer weather.
If you're ready to strike out for adventure, you'll find the main Westport strip just ten minutes away. Even closer, Brady's Oysters is just the other side of the water from our home and offers some of the best seafood on the whole Washington Coast!
About Westport
Staying with us in one of our Westport units? Well, you're in luck because we have the ins and outs of everything adventurous to do here in Westport. Visit some of the state parks or the Grays Harbor Lighthouse, where the tours offer scenic views of the water.
(Westport is world-famous for fishing, check with boat captains for unsurpassed seasonal dates.)
The warm weather brings many fishing options, such as charters and tours. Go on a boat tour to see the water and beaches surrounding. Enjoy surfing or kiting at any of the beaches. Westport has a couple of wineries that are the perfect getaway for a couple looking to escape.
During the colder months, you'll find museums and restaurants that stay open year-round for your enjoyment. Explore the antique shops and boutiques that have trinkets and souvenirs for your keepsakes.
The Beachy Day Promise
Beachy Day is the only full-stack vacation rental management company in the area. We vow to make booking with us simple and exciting. We know that booking a rental property home for your vacation can be unfamiliar territory for some, while others know their way around it. Because we know this, we ensure that each of our properties are up to high quality standards.
We do our absolute best to provide support to our guests when booking.
We are available to assist you every day of the year if you have any questions or concerns before, during or after your visit to our home. We have onsite property management available 24/7 for anything concerning that may arise.
Full Kitchen
Waterfront Location
Starry Starry Nights
Television
Charter Fishing
High Speed Wireless Internet
Surfing
Wildlife Viewing
Name: Bay City Bungalow
Status: Active
Rating:

Type: House
Country: United States
State: Washington State
Destination: Westport
Location: Bay City
Setting: Water Front Home
View: Full Water View
Internet: Yes
Floors: 2
Entrance Floor: 1
Bedrooms: 3
Beds: KQTTDDL
Bunks: No
Baths: 2
Normal Occupancy: 6
Sleeps: 8
Max Occupancy: 10
Parking: 3
Pets: None
Checkin: 05:00 pm or later
Checkout: 11:00 am or earlier
Website: BayCityBungalow.com
Manager: Beachy Day
License:
BED CODES: K=King, Q=Queen, F=Full, T=Twin, C=Futon Couch, M=Mattress, A=Air Mattress, L=Sleeper, S=Sofa, U=Trundle Bed, D=Day Bed